Methods of Payment

Payment is to be made in US dollars only. We accept most major Credit/Debit cards, Bank transfers, TRANSFERWISE, US Postal Money orders only. . PLEASE NOTE: Credit/Debit cards used for purchase will require the item sent ONLY to the billing address. We may require more information on the credit card user in order to confirm the billing address.
We are a secure website using SSL or HTTPS: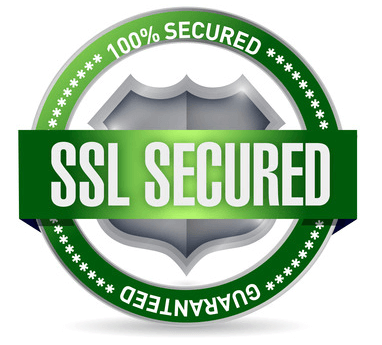 Credit Cards
Credit card payments processed through Square merchant systems. This is a SECURE payment system world wide. You can select credit cards for payment and fill out the form here, ir we can email you a SECURE on-line payment from through SQUARE to fill out on there system. NOTICE: Credit/Debit card sales MAY require a signature from the card holder. Due to recent fraud attempts using stolen bank cards, a signature may be required. We will email you a reciept thats easy to sign, and either scan and email back or fax. This is in order to protect you the buyer as well as us. The signature will be emailed to your issuing card provider for verification, it takes a day to do this. A 3% service fee may apply to all purchases, except for wire transfers. We suggest to avoid any fees, a Bank Transfer for payment or the use of Transferwise for payment. Charges to your Credit/Debit card will show up on your Bank statement as; G A Specialties, LLC (RoftR).
Payments processed through:
Layaway
We may accept money down on items we sell, please contact us to see if arrangements can be made on an item. We usually require one-third down payment with the remainder due within one month for smaller priced items, for higher priced items, please email to discuss longer monthly payment terms. Layaway terms will wary depending on the item in question. We will do our best to work with you on payment terms. Down payment is non-refundable for any reason as it removes the item for sale to other perspective buyers so please be sure of your purchase before ordering. E-mail for more details. We reserve the right not to accept layaway on any item we sell.
Shipping Costs Import Taxes and Duties

Purchaser pays all shipping costs. US shipping is by UPS, Fedex, or the US Post Office (USPS). International shipping is by USPS, FEDEX or UPS AIR. When ordering an item, depending on the shipping location prices for shipping will be determined depending on how you want the item sent and final packed weight. All items shipped will be insured for full value, if your in a country that will not accept insurance from our carrier, then the item is shipped at your expense in case it is lost in transit. Insurance will be an extra charge, we are not held responsible for any loses with any carrier. Any claims for lost shipments to be made through the shipping carrier only. Customer is responsible for all customs fees and duty charges. Please contact us for more information. Please inform us of your choice of shipper. Shipment time depends on the carrier. The customer assumes all responsibility for the package once it has left our office. Tracking is provide. If send International, and USPS is used, we will only send PRIORITY MAIL as this is trackable, and First class to many countries is not. IMPORT TAXES and DUTIES and any related fees for any country is the responsibility of the buyer.
NOTE: When shipping to other countries, there is always a risk with any item we sell having the Swastika on it. In many cases, we will try and cover the Swastika up, but if Customs opens the box, they may confiscate it. Relics of the Reich is not responsible for issues with other countries Customs services. When shipping to GERMANY, we may ship first to our shipper in Europe, then on to Germany.
Sales of Daggers, Knifes and Swords
At present, we are not shipping any bladed items from the US. This includes knifes, Daggers, Bayonets and swords. Too many countries prohibit these items coming in from the US, and run the risk of Customs confiscating them. We are sorry for this inconvience, but the shipping of bladed items is risk.
Return Policy

We want you to be happy with your purchase, and as such, all of our items are original (pre-1945) to the period. We offer a money back guarantee on all items we sell within 14 days of the customer receiving it. Please look over your purchase carefully when you get it, the inspection period runs 14 days, but if you need more time, please ask. We will work with you as long as its reasonable. Refunds are for the original purchase price only. We will not accept the opinion of other dealers or collectors on any item we sell. We will not refund on an item many months or years later because your not happy with it, so PLEASE look it over when it arrives. Items sold purely as collectibles. Should you decide to return any merchandise it must be returned within 14 days after you receive the order for a full refund less shipping and insurance unless previous arrangements have been made with us. Any request for a return must be made by email or call to determine the problem first, Do not return the item without contacting us first. All returned items must be received in the same condition which they were sent. Tampering with the item, cleaning of edged weapons, removal of insignia, disassembly or removal of accoutrements, or cleaning of medals, damage made by the customer will void the our return policy. Customer is responsible for shipping and insurance charges for returned items. All returned items must be insured at customer expense.
Consignment Sales

We accept consignment items for sale from our customers. If a customer wishes to have an items sold on our website on consignment, we require a 10% sellers fee for any items sold. If an item is over $10,000 dollars US, we can negotiate a different seller fee based on amount. We may also sell an item on consignment with a set fee agreed between Relics of the Reich and the seller. Items sold on consignment need to be sent in to us first, we then photograph the item and agree on a description. The item can remain on our site till it sells, or the customer asks for the item to be returned. Customer pays all shipping charges of the item to and from Relics of the Reich. After an item sells Relics of the Reich will hold payment to the owner for a period of 2-3 weeks to make sure the buyer is satisfied which the purchase. There are no returns on consignment sales after 14 days, all sales final.
Consignment items should be privately insured by the owner. For special items, special consignment terms can be agreed too.
Customer satisfaction

We want you to be happy with your purchase, but please remember your 14 day return period, contact us with any problems you might have. We do our best to show an item in several photos, and give a detailed description, but, there may be a case where we might miss something. Please look at the item closely, or, email for more pictures and details. If a mistake is made in the listing, please contact us. Mistakes do happen, we will try and fix it for you. Relics of the Reich has the right to refuse a sale to anyone at anytime. If a payment is declined, ie; credit card payment, Relics of the Reich can cancel the sale and offer the item to the next buyer.
Availability of Goods

This web site is designed to show only items of stock that are still available for sale, but it is still remotely possible that an item could be sold during your visit to the web site. In the unlikely event that an item has been sold by the time that you place your order, we will inform you by return e-mail. All prices are subject to change without notice. Emails are viewed in the order they are received, first come first serve on items sold. Once an item has been sold, we will do our best to mark that item sold on the website. Some items may remain on the site for sometime after the sale, we reserve the this right. Relics of the Reich reserves the right to cancel any sale at any time.
Customer orders
Orders placed on the web site may be canceled if there is an issue with payment. The item may then be offered to the next buyer. Relics of the Reich reserves the right to cancel any sale at anytime for lack of payment or a decline in payment (Credit Cards). Relics of the Reich will email or call the buyer to inform them there payment was declined or was not made at which time the order may be canceled.
Items not on the website

Most of the items we sell our on the website for sale, but we do have items that do not make it to the website. Please contact us if your looking for something for your collection.
Copyright

All photographs on the website are our property and are not to be reproduced without prior permission. This is protected by International law, and will be enforced. Relics of the Reich is a DBA of G A Specialties, LLC.
Electronic Disclaimer

Due to the complexities of the electronic world regarding this web shop, we reserve the right to refuse a sale if there has been an electronic failure in the pricing of any specific item. Website outages may occur at anytime, this is beyond our control. Updates are made as often as time permits, please be patient.
Notes

Certain countries have laws pertaining to the sale and collecting of WWII German artifacts, please consult your countries laws concerning the sale and shipping of Third Reich items before ordering. All items sold are at least 60 years old unless otherwise stated. Because of this, some items, clothing, may be fragile and may require delicate handling. Please be careful with any item because of age and use. All photos taken are high resolution, and sometimes a flash is required, this may change the look of the colorr somewhat, colors on the website may not be exact to the item, please ask if in doubt. If you require additional photos of any item, please ask! Thank you.
Shipping prohibited items
Shipping regulations differ for each country. Several countries will not allow any item(s) with a swastika. Many countries will not allow weapons of any kind and this means knifes and bayonets. PLEASE check with your countires regulations for incoming shipments from the US concerning prohibited items. We will also check with USPS to see if your country prohibits any item we sell. If the item(s) is prohibited, we will be unable to ship it to you. We are sorry for this, but items can be taken by Customs and never returned. Relics of the Reich reserves the right to cancel any sale were prohibit items are not allowed for shipping.
Company Information
Relics of the Reich is a DBA under G A Specialties, LLC.